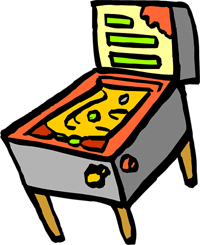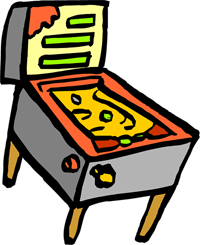 Welcome to the Mystic Krewe of the Silver Ball!
This is our preliminary web site in preparation of getting the club and its identity fully-situated. Thanks for your patience while we get things in place.
Several people have asked if there is available space for rent in the collection house. At this time, there is no space available; we are waiting until we pass inspections before possibly making any additional space available for rent. But if you are interested, please fill out this form to be put on a waiting list to be notified if you are interested in renting a portion of the space, should anything be available.
In the meantime, it's very important for us to gather resources and see who wants to get involved as a charter member and support the club and its activities. Every little bit helps our members maintain their private collections, allow them to be shared with other fellow members and subsidize group activities, tournaments, league play and more!
One-Time Donation

Any amount you can give is much appreciated and will go a long way towards helping the club!

Benefactor Membership

$100/month

Benefactor Membership

$300/quarter (every 3 months)

Benefactor Membership

Annual ($1200/year)

Basic Membership

$50/month

Basic Membership

$150/quarter (every 3 months)

Associate Membership

$25/month
Mystic Krewe @Twitter
Facebook Notification Group